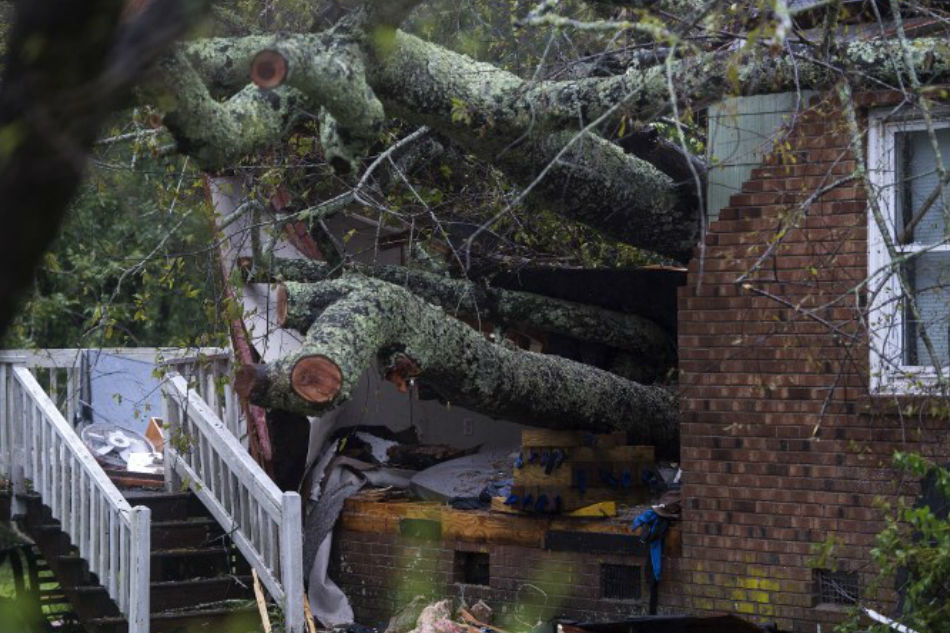 When the mother was warned about DANGER from hurricane winds and tree fall...she laughed. "I'm protected by Democrat power. The Democrats promised I would be a BIG HEADLINE...and...I'm ready to fulfill my destiny,"quipped the dedicated OBAMA-advocate and helper.
However...MOTHER NATURE had other plans and dropped a 60,000 pound tree on this lady's master bedroom killing her and her baby. Hearing of the tragedy...WOLF BLITZER...a Communist News Network(CNN) hack...immediately accused President Trump of the killing demanding the U.S. Injustice Dept. investigate and indict a "sitting president...pointing out,
"TRUMP killed that mother and baby. He created the wind...he caused the tree to fall...and...must account for his terrible misdeed."